Education & Universities
K-12 Education
Dublin-Laurens County offers two public school systems and one private system that provide K-12 education. Graduating and dual enrollment students can move on to one of the community's two colleges and one university campus.

Dublin City Schools is an AdvancED and Charter System Foundation accredited school system, offering themed learning environments (STEAM/LEAP) at the elementary level, high school course credits at the middle school level, and International Baccalaureate, Dual Enrollment and trade certifications at the high school level. Students may also pursue training at the Heart of Georgia College and Career Academy.

The students of the Laurens County School system consistently score above the national and state average on the Iowa Test of Basic Skills, while SAT scores for college prep students average at around 1000 for those in accelerated classes.

Trinity Christian School, also SACS accredited, provides a private, faith-based education option to area families offering all students the opportunity to excel in scholarship, leadership, sportsmanship, and character at an unprecedented level.
Prior to graduation, students of both public systems can pursue technical certifications through either the Heart of Georgia College and Career Academy (9-12) or Oconee Fall Line Technical College (11-12). Students can also dual-enroll at either Georgia Military College (2-year) or Middle Georgia State University (4-year) and get a head start on their bachelor's studies.
Degree programs at GMC and MGSU prepare students for either the workforce or the foundation of eventual graduate studies in the University System of Georgia.
Higher Education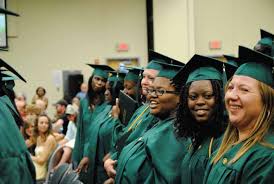 Oconee Fall Line Technical College (OFTC) provides high-quality, low-cost career education. Serving the citizens of Middle Georgia, the DuBose Porter Regional Business & Industry Training Center is the largest venue of its kind between Macon and Savannah. OFTC's strength lies in equipping students with hands-on and theoretical skills that match the needs of local employers. The community institution works closely with the City, County, Department of Labor and area businesses to facilitate the State's QuickStart program.
With service to thousands of students (both credit and non-credit) annually, OFTC assists and guides students from all walks of life to increase their career readiness and earning power. OFTC offers more than 100 associate degree, diploma and certificate programs, in addition to, specialized training through continuing education, contract training, and workshops.
Residents of Bleckley, Dodge, Glascock, Hancock, Jefferson, Laurens, Telfair, Warren, Washington, Wheeler, and Wilkinson Counties of Georgia have the opportunity to attend classes at campuses conveniently located throughout the service area.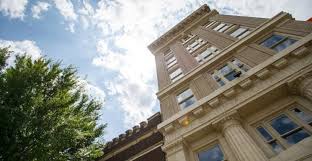 Georgia Military College's Dublin Campus is an extension of the main campus in Milledgeville. Located in the old First National Bank building known as the "skyscraper" in downtown Dublin on the corner of Madison and South Jefferson Street, this campus offers GMC students in Laurens and surrounding counties the opportunity to complete classes toward an associate degree.
As one of the "Fastest Growing" and "Best Community Colleges", this nearly 140-year institution's goal is to produce educated citizens and contributing members of society in an environment conducive to the development of the intellect and character of its students.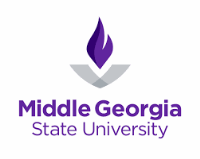 Middle Georgia State University educates and graduates inspired, lifelong learners whose scholarship and careers enhance the region through professional leadership, innovative partnerships and community engagement. MGSU is accredited by the Southern Association of Colleges and Schools Commission on Colleges to award associate, baccalaureate, and master's degrees.
With campuses located in Dublin and neighboring counties, MGSU offers four-year degree programs in everything from education to aviation, criminal justice and nursing. The university recently added two Masters-level degree programs—Nursing and Information Technology—and is in the process of adding more to that list as it continues to enjoy significant growth.
The HOPE Program was founded in 1993 and since then, over $6.4 billion in HOPE funds have been awarded to more than 1.5 million students attending Georgia's colleges, universities, and technical colleges. The program is funded entirely through the Georgia Lottery for Education. The Georgia Lottery for Education also funds the statewide prekindergarten program. In 2012-2013 alone, 179,350 students were awarded funds totaling $410.1 million.
Workforce Training
For more than 40 years, QuickStart has provided customized workforce training free-of-charge to qualified businesses in Georgia. Today, the program is one of the state's key assets for supporting new and expanding industries. QuickStart delivers training in classrooms, mobile labs or directly on the plant floor, or as they say it, "wherever it works best for a company." The program is recognized by publications such as 'Expansion Management' and 'Fortune' and since 1967, more than 3,700 companies and 390,000 Georgia workers have benefited from this no-cost program.
Degree Opportunities
Georgia is quickly gaining a national reputation for developing unique and diverse cutting-edge programs designed to enhance today's business workforce. One project that's attracting particular attention is Georgia's Intellectual Capital Partnership Program (ICAPP). As an economic development program of the University System of Georgia (USG), ICAPP brings together the intellectual resources of the state's 34 public colleges and universities, including four research universities, with the state's business community. Members of the ICAPP staff and economic development leaders and representatives from each campus provide Georgia businesses access to college-educated employees, the latest research, feedback and direction to business and operations. Students seeking accredited degrees and businesses wanting to utilize ICAPP have two options in Dublin. The Dublin Campus is a satellite campus for Middle Georgia State University Main Campus in Macon, GA, and it gives students the opportunity to work towards a bachelor's, master's, or even a number of PhD's.
Additional Resources