Arts & Entertainment
Dublin, Georgia provides the best of both worlds: a hometown feel with easy access to urban areas. Grab a bite to eat in Dublin's quaint downtown district where everyone is a welcoming, familiar face or in two hours, you can be shopping at Lenox Square Mall in the hustle and bustle of Atlanta. Within four hours, you can be at the beach, in the mountains, or anywhere in between. Come enjoy the in-between with us.
Here are some local ideas to start off your search:
Dining:
Deano's Italian Grille: Known for its delicious Italian cuisine, it's no surprise Deano's has been put on USA Today's "51 Great Pizza Parlors" list…twice. With a cozy atmosphere and friendly servers, Deano's often tops the list for people's first stop in Dublin!
Company Supply: a Rotisserie Bistro serving honest all natural food with a "Southern Spin" in Historic Downtown Dublin, try new twists on classics like Chicken and Waffles, Chipotle Pimiento Cheese and Shrimp Etouffee.
Ristorante de Maria: A native of Tuscany relocated to a farm in southern Laurens County with her Austrian husband, carrying with her the recipes of her childhood. A rustic setting adds to the ambiance while the menu transports diners to the hills of northern Italy.
Entertainment:
Market on Madison: Open every Saturday morning from March through October, Market on Madison is an outdoor event that consists of fresh fruit, vegetables, jams, artisans, and sometimes even live entertainment! Located in the heart of downtown, it is a perfect place to meet new people and enjoy locally produced goods.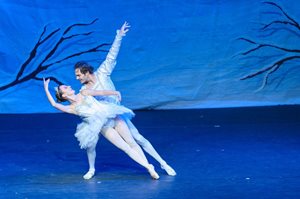 Theatre Dublin: Originally built in 1934 and renovated in 1996, Theatre Dublin is the performing arts center for Dublin and Laurens County. The theatre can sit more than 600 people and has state-of-the-art equipment. The summer of 2018 brought the revival of Martin Movie house. With a 40 foot big screen and the all new surround sound system, Martin Movie House is the perfect spot for a great date night or family outing. Go to www.theatredublinga.com/ to find out what is playing.
First Friday Dublin: First Friday Concert Series is held on the first Friday of every month from March thru October at the Market On Madison. Every concert is family friendly and guests are invited to bring their lawn chairs and coolers. A wide variety of music is scheduled throughout the year including local and regional artists.
Dublin Laurens County Museum: The historic Clark Home on "Millionaire Row" serves as the host site to specially curated exhibits and events ranging from concerts celebrating fiddling world champion Randy Howard to Dublin-native artist Lila Moore Keen and Super Bowl champions Erik Walden and Demaryius Thomas.
Laurens County Library: This regional library offers thousands of titles of fiction and non-fiction, but also houses the Dublin-Laurens Heritage Center that contains a large repository of genealogical and historical information.
Golden Ticket Cinemas: The Golden Ticket Cinemas is a national movie theater operator that isone of the top 50 theater chains in the US. The theater is focused on bringing a modern theater experience to small mid-sized markets. The theater plays the most recent movies, as well as some special series like older kid-friendly movies while you are seated in luxury recliners.
Shamrock Bowling Center: The Shamrock Bowling Center offers something for everyone, including bowling, video games, billiards, and more. It hosts tournaments as well as birthday parties. There are 24 lanes in the center to ensure you always have a place to play!
St. Patrick's Festival: Dublin's St. Patrick's Day activities last all through the month of March. There are many activities ranging from Arts & Crafts to the Leprechaun Road Race! The festival has been voted one of the Top 20 Events in the Southeast by the Southeast Tourism Society.
For more Arts & Entertainment information, check out Visit Dublin!