Healthcare
Dublin and Laurens County boast one of the highest concentrations of doctors (100+) and allied health students in Georgia, spearheaded by Fairview Park Hospital and the Carl Vinson VA Medical Center. Excellent assisted living and nursing homes are also available for the growing baby-boomer market.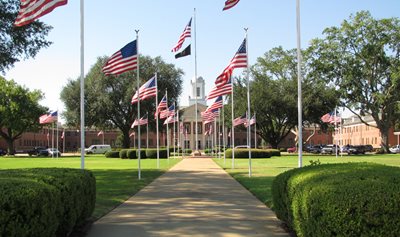 The Carl Vinson VA Medical Center in Dublin, Georgia, is one of 153 medical centers in the Veterans Health Administration (VHA) that cares for U.S. military Veterans. The medical center serves 38,000 Veterans in 52 counties in middle and southeast Georgia and manages community-based outpatient clinics in Albany, Brunswick, Macon, Milledgeville, and Perry, with a clinic in Tifton scheduled for fall 2016. The medical center's strategic goal is to provide America's heroes with the best personalized, proactive, patient-driven healthcare anywhere in an environment that honors Veterans' service and empowers health. The Dublin VA employs approximately 1,500 employees, covers 83 acres, and operates with a $ 210 million annual budget, and is currently managed by Maryalice Morro, a retired U.S. Navy captain and nurse.
More information on the medical center and VA is available at www.dublin.va.gov and on their Facebook page and Twitter feed. Communications director Dr. Frank Jordan can be reached at Frank.Jordan@va.gov or 478-274-5440.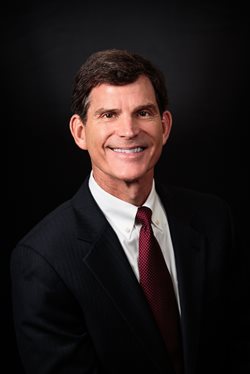 Donald R. Avery, FACHEPresident and CEO of Fairview Park Hospital
Based in the heart of Central Georgia, Fairview Park Hospital serves the growing community of Dublin-Laurens County and its surrounding 13+ counties. With an economic impact of over 73 million in 2015, Fairview Park not only supports the community with quality healthcare it also provides crucial jobs in Dublin-Laurens County. Fairview Park has 700 full and part-time employees as well as 105 active and consulting medical staff. They are the second largest employer in Dublin – Laurens County; providing salaries, wages and benefits of over 43 million in 2015. The hospital also contributes over 10 million dollars a year in federal, state and local taxes to be invested back into the community as well as over 8 million dollars in charity and uncompensated care.
As the community has grown, the hospital has grown and advanced with it. In 2015 the hospital received over 43,000 ER visits and treated over 88,000 patients. Fairview Park is a state-of-the-art, 190-bed acute care facility providing community healthcare services including a 24-hr Emergency Room, inpatient and outpatient surgery options, and rehabilitation therapy services. In addition, Fairview provides specialty services through facilities such as the Sleep Center at Fairview Park, the Same Day Surgery Center, The Wound Center and the Women's Imaging Center.
As a vital member of the community, Fairview Park Hospital maintains a high level of involvement and health education by performing health fairs and no-cost screenings for common medical conditions. Fairview Park encourages employee participation in health fundraisers, sponsors many local health events on an annual basis, and is dedicated to providing quality healthcare for all of Middle Georgia.
Giving Back
The board of trustees, physicians and staff of Fairview Park provide both financial and volunteer support to countless civic organizations within our community. As a part of our mission and vision, we strive to treat our patients as family. And that includes nurturing the community that our patients and their families call home.
A partial list of organizations supported by Fairview Park :
Advocates for Alzheimer's Care
American Cancer Society
American Heart Association
American Red Cross
Downtown Dublin
Dublin Exchange Club
Dublin City School System
Dublin-Laurens County Chamber of Commerce
HCA Hope Fund
Healthcare Community Systems
Oconee Fall Line Technical College
Laurens County Arts Council
Laurens County School System
Lions Club
March of Dimes
Market on Madison Farmers Market
Martin Luther King Projects
Middle Georgia College
Partner in Education – Susie Dasher Elementary
Pilot Club
Rotary
St. Patrick's Festival
Trinity Christian School
United Way
Visit Dublin
WINGS
Young Professionals of Dublin – Laurens County
The physicians and staff of Medical Center, LLP want to be the hub of patient healthcare needs. Their team of physicians has received designation as a Patient-Centered Medical Home (PCMH), which means patients get coordinated, whole-person care so they live a happier and healthier life.
Since 1964, Medical Center, LLP has been "A Community of Physicians... for the Community." The physician partners of Medical Center, LLP take their ties to the local community seriously, providing quality medical care for the whole family.
The Medical Center offers primary, family, women's health, physicals, workers compensation care, and urgent care services for patients age 2 and up.
They have a variety of on-site services to help us diagnose and treat your condition without sending you across town to wait in line. These diagnostic tools include:
MRI
Ultrasound
X-ray
Full laboratory
Drug screens
Stress testing
Cardiovascular care
Nerve conduction studies
Pulmonary function testing
EKGs
Bone mineral density testing
Thallium stress testing
Flight, sport and DOT physicals
Wellness exams for men, women and children
Courtesy: Medical Center, LLP