Highway 257 Rail Property Certified As 'Georgia Ready for Accelerated Development' (GRAD) Site
April 15, 2020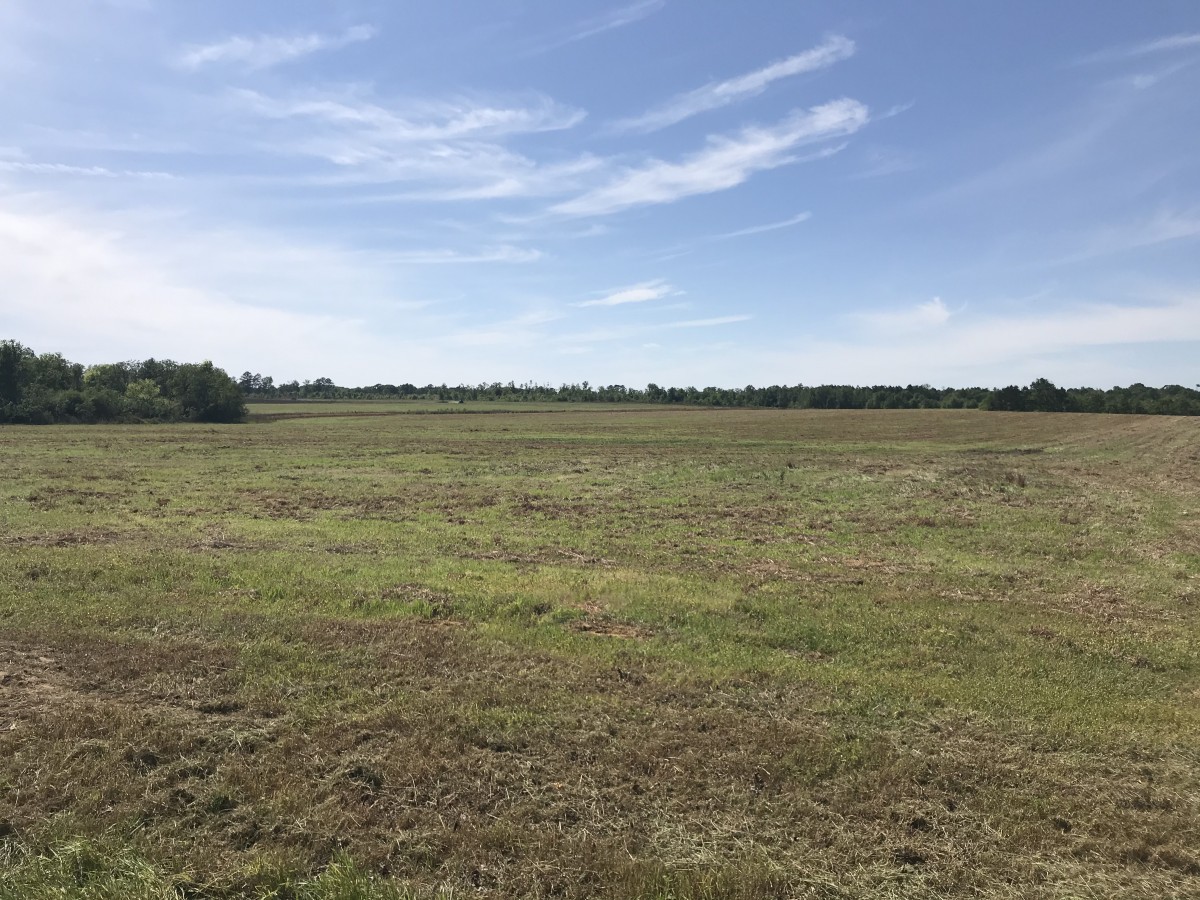 ATLANTA, April 15, 2020 —The Georgia Department of Economic Development (GDEcD) today announced with the Dublin-Laurens County Development Authority that the county's Highway 257 Rail Site is officially a "Georgia Ready for Accelerated Development" (GRAD) Certified property, with the new "Select" status. Along with its ideal location in Laurens County, the site's new "GRAD Select" status provides an additional seal of approval that makes it attractive for future industrial development.
"Our GRAD program is another example of the resources our department provides economic developers and landowners looking to attract additional growth opportunities for their communities," said GDEcD Commissioner Pat Wilson. "As our state faces COVID-19 and its unprecedented effects together, our Department remains hard at work arming our partners with the tools they need to help ensure that our communities and Georgia as a whole are well-positioned to continue attracting new development prospects that create jobs and spur economic growth."
Positioned on 331 acres near the Genessee-Wyoming Rail, the Highway 257 Rail property is conveniently situated at the northwest corner of the intersection of U.S. Route 441 and Georgia State Route 257. Located just 1.57 miles away from Interstate 16, other nearby facilities include, Erdich, YKK AP, Dinex Emissions, Best Buy and Parker Hannifin Aerospace.
Completing the GRAD certification program with GDEcD is a proactive way both community planners and land owners can help catalyze economic growth and industrial development for the regions they serve. Since the inception of GDEcD's GRAD certification program, more than 8,000 jobs have been created on GRAD sites, and the new "GRAD Select" status is an indication that a site has met or exceeded more rigorous certification requirements. Recently, Governor Kemp announced another new facility at a Georgia GRAD site location.
"The Georgia Ready for Accelerated Development program provides another tool to assist in attracting new businesses and industries to our community," stated Guy Cochran, chair of the Board of Directors of the Dublin-Laurens County Development Authority. "Our Development Authority staff excelled in coordinating with various local, regional, and state partners to perform all necessary due diligence and complete this process in record time. The 'GRAD Select' designation will accelerate the process prospective industries undertake when considering communities and puts us in an elite group within our state."
The goal of the GRAD program is to establish a pool of pre-qualified industrial sites for which the due diligence has already been completed prior to a visit from a business that may be interested in the location. Economic development groups and landowners interested in getting a property GRAD certified are encouraged to visit georgia.org/grad-certified-sites/application for additional information.
About GDEcD
The Georgia Department of Economic Development (GDEcD) is the state's sales and marketing arm, the lead agency for attracting new business investment, encouraging the expansion of existing industry and small businesses, locating new markets for Georgia products, attracting tourists to Georgia, and promoting the state as a destination for arts and location for film, music and digital entertainment projects, as well as planning and mobilizing state resources for economic development. Visit www.georgia.org for more information.
About Dublin-Laurens County Development Authority
The Dublin-Laurens County Development Authority is responsible for attracting new industry and encouraging the expansion of existing industry throughout Laurens County. Between Laurens County's location in the Business Heart of Georgia, passionate people, and a refreshing lifestyle, the "Three L's" (location, leadership, and livability) create the ideal environment for growing companies.
Contact
Marie Hodge Gordon
Director of Communications
404-962-4075
MGordon@Georgia.org